Reject. A word that is synonymous to the word refuse—heartbreaking for the artistic souls. What's even more heartbreaking is that there is no shortage of it. Whether you're a beginner in the biz or a veteran, artists—may they be writers, or painters, or singers, musicians, or actors—will all have to face rejection at some point or another.
Unlike logical souls, artists need more than that 1 percent of inspiration to survive in their chosen fields. Everything else relies on equal amounts of luck and hard work. However, if there is one thing you know you shouldn't do, it's that you shouldn't quit.
Here are some great quotes from people in Hollywood who made it big. As a budding actor who wants someone to Explore Talent, these are things that you could keep in mind:
George Clooney
"The only failure is not to try."
Fun Fact: Clooney shared a home in LA with Kelly Preston back when they were still struggling actors. That wasn't the worst of it though—before that, he actually lived in a friend's closet and rode a bicycle to get to his auditions!
Jon Hamm
"Don't be afraid to fail. It's not the end of the world, and in many ways, it's the first step toward learning something better and getting better at it."
Fun Fact: Before he became successful, he was rejected a lot because he looked old for his age. He was then dropped by his talent agency, so to make ends meet, he took a job as a set designer for a softcore porn production.
Chris Pine
"After many years of self-flagellation, I've realized that beating myself up doesn't get me anywhere."
Fun Fact: When he was a teenager, he worked as a production assistant on Roger Corman's Black Scorpion, where he had to do pretty much everything that can be done. However, despite this hard work, it was the experience that made him sure of his dreams of becoming a Hollywood star.
Cameron Diaz
"Your regrets aren't what you did, but what you didn't do. So I take every opportunity."
Fun Fact: Before she was an actress, Cameron spent five years travelling the world to pursue a modelling career, which started in Japan when she was 16.
Clive Owen
"I've come across many actors like me who didn't have a backup. That drive and will made it work."
Fun Fact: He started as a theater actor. In fact, it was when he was in a stage version of Romeo and Juliet that he met his wife, Sarah-Jane Fenton.
Denzel Washington
"I say luck is when an opportunity comes along and you're prepared for it."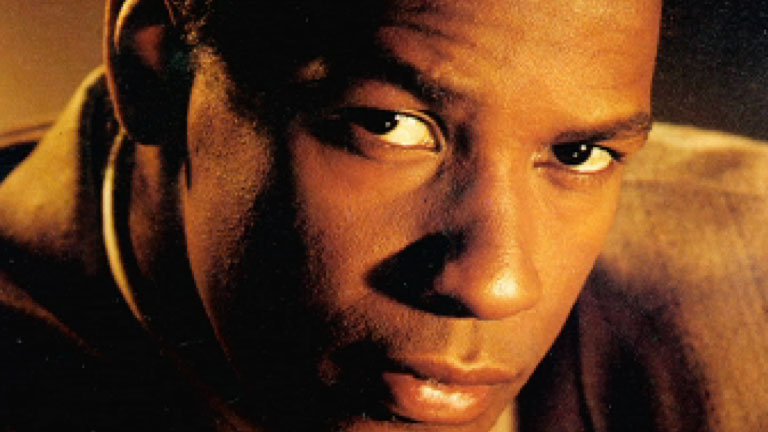 Fun Fact: As a man of color, Denzel Washington sometimes had to deal with racism in Hollywood. However, he does not let it deter him from his acting. When Quentin Tarantino had racial slurs in the script of Crimson Tide, Washington confronted him about its impropriety.
Morgan Freeman
"The best way to guarantee a loss is to quit."
Fun Fact: Before he was an actor, Morgan Freeman worked as a mechanic in the U.S. Air Force. He even considered being a fighter pilot. However, he turned to acting instead.
Liam Neeson
"If I get rejected for a part, I pick myself up and say, 'Okay not today, maybe tomorrow I'll get this other part or something.'"
Fun Fact: He played a bunch of roles as a mentor. In fact, he was Qui-Gon Jinn in Star Wars, Ra's Al Ghul in Batman Begins, and as Aslan in Chronicles of Narnia. However, his most popular roles that officially catapulted him to stardom were as Bryan Mills from Taken and Dr. Martin Harris in Unknown. He got both roles when he was already in his 50s.
Jim Parsons
"I'm a big believer in 'never say never.'"
Fun Fact: Before landing the role as Sheldon Cooper in the massively successful comedy The Big Bang Theory, he worked for a construction company to make ends meet. He also did a few advertisements. What caught attention, however, was one for FedEx, where he played a lazy employee who kept his job because he's the boss's son.
These actors are big stars now, and they never would have gotten to where they are if they quit on their dreams. So next time you get a rejection for another role, don't worry, someday the right one will land on your lap.