Any voice-over acting job can provide vast opportunities for any aspiring voice actor. However, you may need to try out a couple of voice-over auditions before finding the right kind of voice-over job for you. We provided a list of common voice-over acting jobs you can apply for.
Animation Voice-Over
Animation voice-acting auditions can be challenging, especially if you're applying for major character roles. Cartoon shows, short animated films, and major motion picture movies provide great opportunities for voice actors. Versatility and preparing unique voices are essential when auditioning since studios look for vocal range and variety from the applicants.
Audio Books
Most people think that doing a voice-over acting job in audio books is easy since you'll only narrate whatever is written in the book, but in reality, it's really a tough job. Your voice needs to have a dramatic so it won't be a plain recital. Depending on the genre, you may need to voice multiple characters of the book. This can be quite a challenge since it takes a lot of effort and control to be consistent with the characters' voices.
Doing a voice-over acting job for audio books also requires a lot of consistency in the voice, not to mention that it takes around 8–9 hours to record a standard book. When applying for a voice-over acting job for audio books, you don't go to auditions; you send a demo of yourself reading around 3–5 minutes of a book's content.
Commercials
Dozens of companies are always looking for new voices for their new advertisements, and it's a perfect chance for you to apply for voice-over acting job. Doing a voice-over acting job for local commercials can also be a great starting point for your voice-acting career. You can choose between doing radio or television commercials.
Documentaries
If you love watching or reading nonfiction material, then you might want to try out doing a voice-over acting job for documentaries. Documentaries showcase real-life action and events as it transpire. Its main purpose is to educate as well as to document historical events.
Voice-over is required since there are parts of the film that need narration in order to have a clearer presentation. Discovery Channel, History Channel, National Geographic, and other educational television channels have a lot of documentaries that you can learn from to enrich your voice-over knowledge.
Movie Trailer
It's really tough to break into doing voice-over acting job in trailers of big movie production companies like Universal, Lionsgate, 20th Century Fox, etc. This is because they usually work with the same voice actors for their other movie trailers because they're already established.
However, there are cases when they're also on the lookout for new talented voice actors, so be sure to be updated with the companies' auditions. It's also not a bad idea to try doing voice-over acting jobs for independent films as a start.
Phone Systems
Voice-over acting jobs for phone systems are actually done by highly trained professionals from voice talent organizations and companies, which means you need to be part of the mentioned associations if you plan on doing voice-overs for phone systems. Of course, there are more incentives in joining voice talent companies other than doing voice-over acting jobs for phone applications since it's the perfect training ground for voice actors. It's also important to take note that female voices are in demand for phone system voice-overs.
Podcasts
Podcasts are audio broadcasts and episodic audio series that are found in the Internet, which you can download and listen to anytime. So it's basically a combination of internet radio and episodic audio books. Just like radio programs, you can also jump-start you voice-acting job by doing podcasts. Some companies are catching up with this trend, which is why they're hiring voice actors to do their podcasts.
Promotional Videos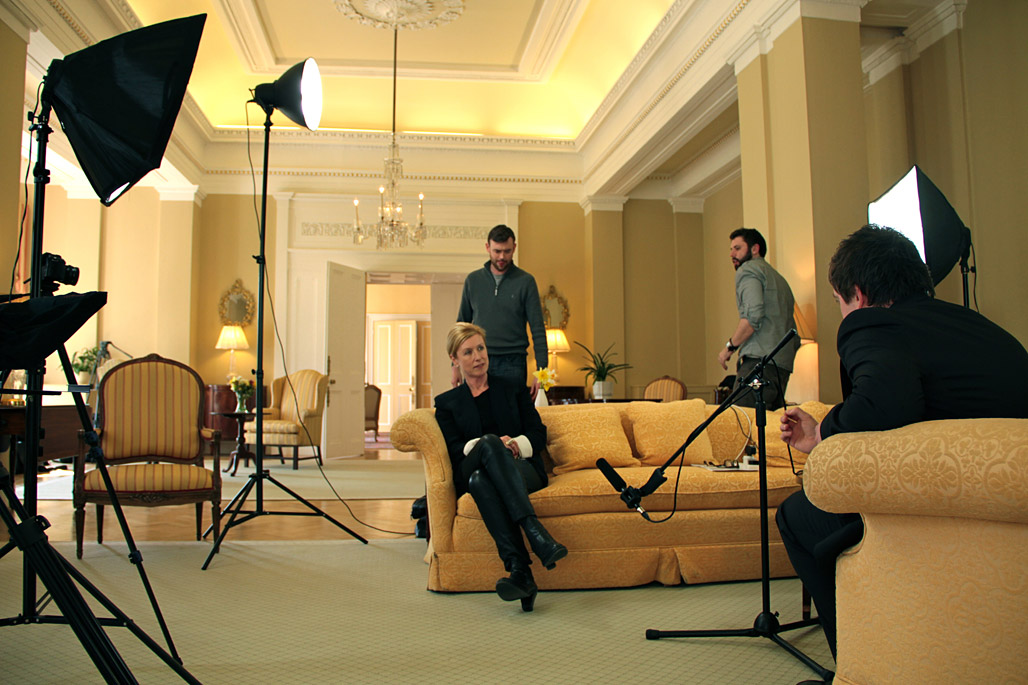 You can also try doing voice-over acting job for promotional videos. Promotional videos are basically advertisements created by both small-scale and large companies to promote their products and services. Some of the advertisements require voice-overs in order to have a more engaging presentation.
Training Module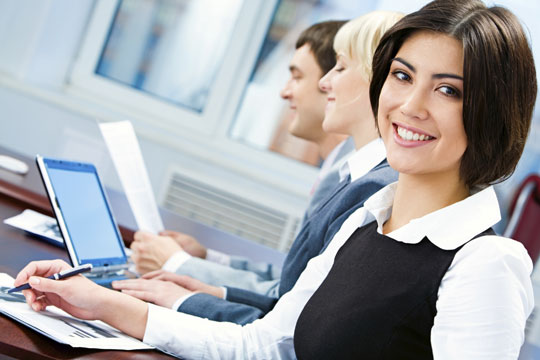 Training modules are prominent in both schools and office as educational material. Just reading the text of the modules can be quite boring, which is why having voice-overs has become a staple in training modules.
Video Games
Video games have become one of the biggest entertainment industries to date. Hundreds of video game companies are sprouting in the world, and they're very much in need of voice actors for the characters of their video games.  It really doesn't matter if your voice-over acting job is in an independent, small, or big video game company, since it will surely help enhance your voice acting skills.
Perhaps it may take time and effort to try these entire job list, but just be patient and don't give up until you find the voice-over acting job that you can build your voice acting career on.